REAL Flaps don't go
"ZONK"!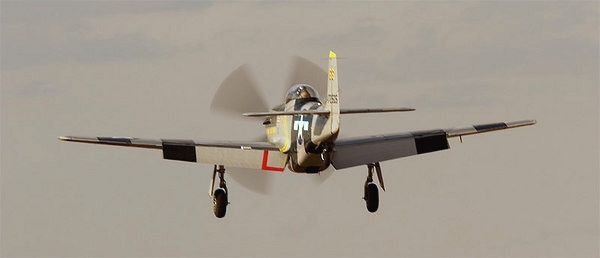 EDR-122+ Servo-Slo Plus
Tames the "speed" of RC servos* while retaining
the MAXIMUM servo output toque.
NOW with
Built-in Pro Servo Reverser!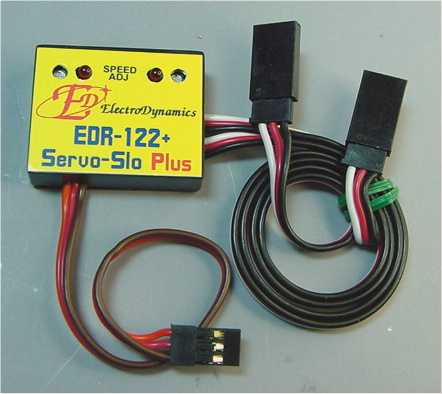 Independently adjust servo end-to-end speed in each direction
- from a fast 0.5 sec
- to a s-l-o-o-w more than 10 sec.
Super E-Z set-up!

No fiddly programming
No confusing menus

ROCK-STEADY, no-jitter operation
"No muss- no fuss" installation
Just plug in-line with the servo on the flap or retract channel.
[Servos must be "proportional, non-retract" servos]
"Reversed servo rotation" on 2nd output for SUPER-convenience when used with flaps and spoilers
Comes with universal connectors.
Works with all brands and types of radios - AM / FM / PCM - even Spread Spectrum!!
PRODUCT: Servo-Slo Plus -- $42.95