Home
On-line Store

Electronics


EDR-103 Glow Drivers
Single Cylinders & Twins
Multi-Cylinders
EDR-105 Battery Monitor
EDR-106 Pro Servo Reverser
EDR-107ADP Kill Switch
EDR-108 Pow'R Back'R
EDR-111 Pow'r Bus Pro
EDR-117 LiteSys
EDR-122+ Servo-Slo Plus
EDR-124 BatMon Lite
EDR-125 Gear Mg'R
EDR-126 Gear Saver
EDR-201 Current Probe
EDR-203 ServoCiser
EDR-206 Turbine Driver
EDR-207L NanoTest
EDC-4341B
&nbsp&nbsp Buffer-Amplifier Interface


EDR-102 One-Clik
Multi-Connex
EDR-103P Glowlite II
EDR-107ADP Kill Switch
SANYO eneloop Packs
EDR-207L NanoTest
A123 Tester
Ultra Switch II
Batteries
ED-Nano A123 Packs
SANYO eneloop Packs
Receiver Packs
Transmitter Packs
Connectors
Pigtails
Extensions
Y-Harnesses
Switch Harnesses
Amplifying Buffers
Charge Cords


ElectroDynamics, Inc. started out in 1991, in my basement (whose basement?), with a staff of part-timers and my trusty old 386 computer doing the design and CAD work.
Twenty years later, ElectroDynamics is now located in an 2500 sq. ft. manufacturing facility and walk-in store, with fulltime technical and administrative staff.

| | |
| --- | --- |
| | |
| "ElectroDynamics, Inc." | Reception Area |
| | |
| Walk-in Retail Sales | Manufacturing and R&D |
We have grown from our first hand-built conventional circuit boards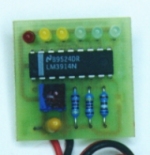 to our present state-of-the-art SMT (Surface Mount Technology)

and high-tech battery assembly equipment.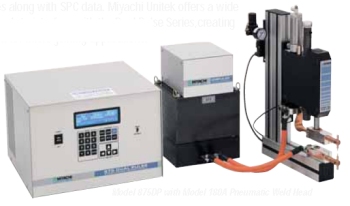 We now run several multimedia computers on a local area network, doing order processing, accounting, payroll, engineering, design, CAD/CAM and desktop publishing for our ads!
In addition, we do custom engineering design and development work for the aerospace industry:

AMT Concorde Wiring
Military Engine ECU
Military Engine Test

Turbine Engine Calibration

GIANT SIZE (50% scale)Piper TriPacer

Full Size Jet Glider
NASA Langley UAV
Virginia C'wealth Jet UAV
ElectroDynamics' UAV Bravo
When you do business with ElectroDynamics, you'll know that we aren't just manufacturers of top-quality electronics and suppliers of the best stuff for modelers, we are modelers ourselves. You'll also have our assurance that we will not carry what we have not tested, used and liked. And, we stand behind all our products, 110%!
We'd like to thank all our customers for your support. Without you, we would simply not exist. We promise to remember that, as always, you and your satisfaction are our number one priority!
---
Meet the Pres...

First, my professional life:
I graduated from the University of Singapore in 1977 with a Bachelor's in Electronic Engineering. After that, I worked for 10 years as an Electronics and Control Systems designer in industrial automation. In 1987, I went back to school and graduated from the University of Michigan with a Master's in Aerospace Engineering. After that, I worked in the automotive industry, in electronic engine controls.
In 1991, I decided to venture out on my own, and combine my love of engineering and my love of aviation. I started ElectroDynamics, Inc. armed only with my dreams and some personal savings.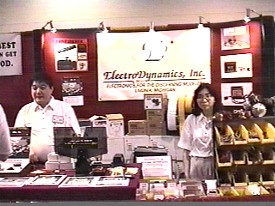 Next, my "hobby" life (can you still call it a hobby if you work at it for a living?
I started aero modeling "for real" in 1967 in high school, with my first Cox PT-19 U-control trainer. Why "for real"? Every one who's got aviation in their blood, must have had a childhood punctuated with plastic airplane kits and the odd chuck glider and rubber-powered ship.
I later progressed in CL (U-control was also called Control Line), culminating in competition in CL Racing, Stunt and Combat. 1969, and still actively flying CL, saw me saving a whole year's lunch money for my first Single Channel Proportional RC set.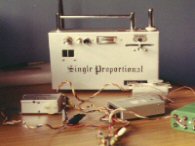 It was a "Hinode" Single-Channel unit, with rudimentary Analog Encoding, rather than today's Digital Encoding. In 1971 I got my first Digital Proportional 4-channel Futaba radio (at that time sold as MRC). Haven't looked back since. I'm now active in all aspects of the RC sport: Pylon Racing, Pattern, Helicopters, IMAA Giant-Size, Gliders, Ducted Fans, Turbines.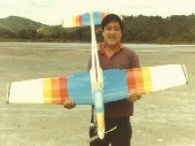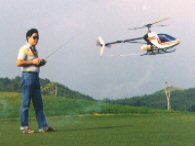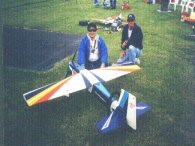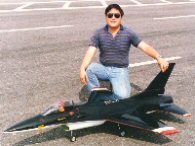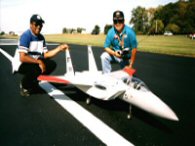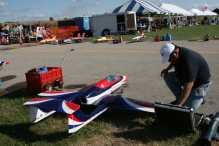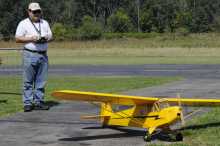 Andy Low,
President & Engineer