eneloop 9.6V 2000mAH Tx Battery

SKU: 8EN2000AA-2

Price: 49.95
Price: $49.95


SANYO eneloop Tx Battery
SANYO's eneloop next-generation NiMH battery featuring dramatically improved charge-holding ability.
eneloops hold up to 85% of their charge after "sitting idle" for a whole year. (Many NiMH's go "flat".)
Your Tx will be always ready-for-use even if you last charged it several weeks before!

Outstanding Cycle life! eneloops can be cycled 1,000 times.
Click HERE for Charging Instructions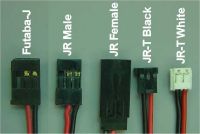 Normally packaged in clear shrinkwrap with pigtails (you add connectors or solder directly into your Tx's molded battery case).
Available also with connectors pre-installed.