EDR-102 OneClik MultiConnex Combo for Timber

SKU: EDR102-EFT

Price: 40.00
Price: $40.00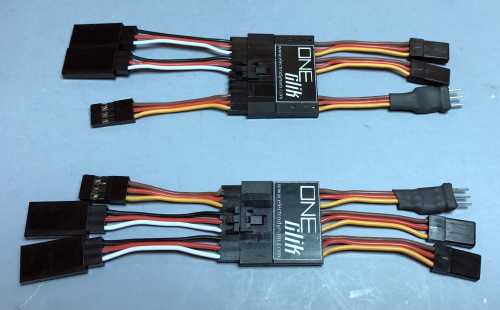 Complete One-Clik Multi-Connex Combo Package for eFlite Timber

Tidy Up and Organize leads between fuselage and wing.
Connects Aileron, Flap servos and Wing Lights with ONE connector.
No more guessing and mistakes when connecting the Timber's Wing to the fuselage!
Super-secure positive snap-lock housings prevent accidental disconnects in flight.
26AWG cables with GOLD-plated connectors for ePower "foamie" lightness!